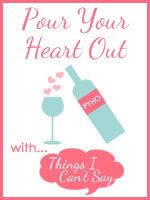 I've been thinking about opening an Etsy shop. But to be honest, I'm a little scared!
I started thinking about this about a week ago. It seemed like a good idea. But despite the good-ideaness of it, I was a little worried. What is my stuff isn't good enough? What if no one likes it? What if no one buys it?
So I put the idea on the back burner.
Then, last Sunday, I went shopping with the girls. We went into a fancy card store (which shall remain nameless) because my friend's boyfriend just got a new job, and she wanted to send him a card. They had some very cute "congratulations" cards. But, they were so expensive - and we are both part time teachers, so expensive cards are not in our budgets! So I said to her, don't buy one, I'll make you one.
And she offered to pay me for it. I mean, I'm not going take money from my girl friend for something I offered to do to save her some money! That would defeat the purpose of helping out my friend who helps me out all the time! But, it got the idea going again.
So, I think I'm really going to set up an Etsy shop. Obviously, I'll need to build up a bit of an inventory before I start selling. But I'm exited.
Maybe someone should send me this card instead!
(Except I'm still a little scared...)
Thanks for stopping by! Have a great day!