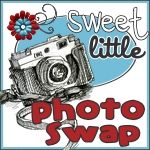 I cannot believe how quickly this week has flown by! It has been crazy - AJ was working nights all week for his plant's shut down, and I was driving him to and from work, and sleeping in between, and going on job interviews during the day! I finally found a part time teaching job though...but I will need to find some subbing in the building, or some after school tutoring also!
1. Low Key
I wasn't sure what low key meant. But by the time I figured it out, there was no time to take a low key photograph! So, I went back into my archives, and found this shot from Longwood Gardens in New Jersey. AJ and I went there for their Christmas show last year.
2. Monochromatic
All of the leaves are beginning to change here! I love fall.
3. Circle
I've been creating these circles for scrapbook projects lately. They are my new favorite embellishment!
4. Scarf
A scarf my family brought back from Florence for me. I just figured out I've been confused and had it inside out all along! This is the
front
of the scarf!
5. Phone
My phone. I use it so often, the buttons are starting to wear away!
Well, I am off for brunch and some shopping, but just for one thing - a pumpkin scented candle! AJ smelled one at a friend's house, and has been asking for it. Its just as well, I've always got a candle going here, and I don't think my current one is going to last through one week!
Thanks for stopping by, have a great Sunday!