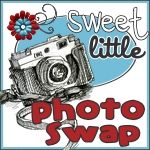 Another Sunday, another Scavenger Hunt. I'm also linking up with Sweet Little Gals Photo Swap!
1. Street Photography
This is one of my favorite streets by my apartment. It is always so quiet, and no one is ever on it!
2. From a Distance
AJ and I spent yesterday at the zoo. In the distance, you can see the city skyline!
3. Sunday
Last Sunday was a very typical Sunday, we had brunch, went for a walk, then had a glass of wine after dinner :)
4. Liquid
At the zoo again! You could stand below the sea lion and seal pool and watch them swim by. Or if you are me, you can shoot the water for Scavenger Hunt Sunday!
5. Behind
Driving home from the grocery store, heading towards the lake with the city behind me!
These are next week's prompts:
Thanks for stopping by, have a great week!