AJ's friends from New Jersey came to visit this weekend. We spent Friday going around Chicago doing "touristy" things. I took almost all of my scavenger hunt photos then!
I'm linking up with Ashley, Sara and Traci. I can't wait to see everyone else's fabulous photos.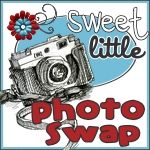 1. Words
I just love the alliteration of Tip Tip Tap. I don't know what it means though.
2. Under
The view from under the bean in Millennium Park. Can you find me?
3. Orange
There are orange mums all over the city this week!
4. Fly
The view from the top of the Sears Willis Tower.
5. Always Look on the Bright Side
Looking on the bright side of the bean really hurt my eyes! But I love this shot, the sky is so bright, and the tops of the trees are turning bright red!