This week was a little crazy.
Wednesday night, I
broke my toe
on a suitcase! It is much better now, but most of my pictures this week were taken around my apartment or are from last week's picture walk, because I couldn't go wandering around on a picture walk this week!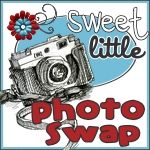 *I'm also linking up with Traci Michele at
Ordinary Inspirations
for the Capturing Beauty Photo Blog Hop :)
1. Abstract
This is my Martha Stewart score board. I had a really hard time with this one...
2. Round
My favorite flower - mums!
3. Fire
I had a picture of actual fire, but I love how this little orange tree looks like a flame in the middle of the walk.
4. Seeing Faces in Strange Places
I saw a face in the leaves when I took this picture, but AJ said I was crazy! So, if you are also thinking I'm crazy, here it is:
See?!? I'm not crazy! Well, just a little bit :)
5. Stars

These are the stars inside my lantern. I love how all the stars let the light shine out!

I hope everyone had a great weekend so far, and has a fabulous Sunday! AJ and I are off to do the Breast Cancer Walk!

Have a wonderful week!